Podcast (adwatchers): Play in new window | Download (Duration: 35:18 — 32.3MB) | Embed
Subscribe: Apple Podcasts | Google Podcasts | RSS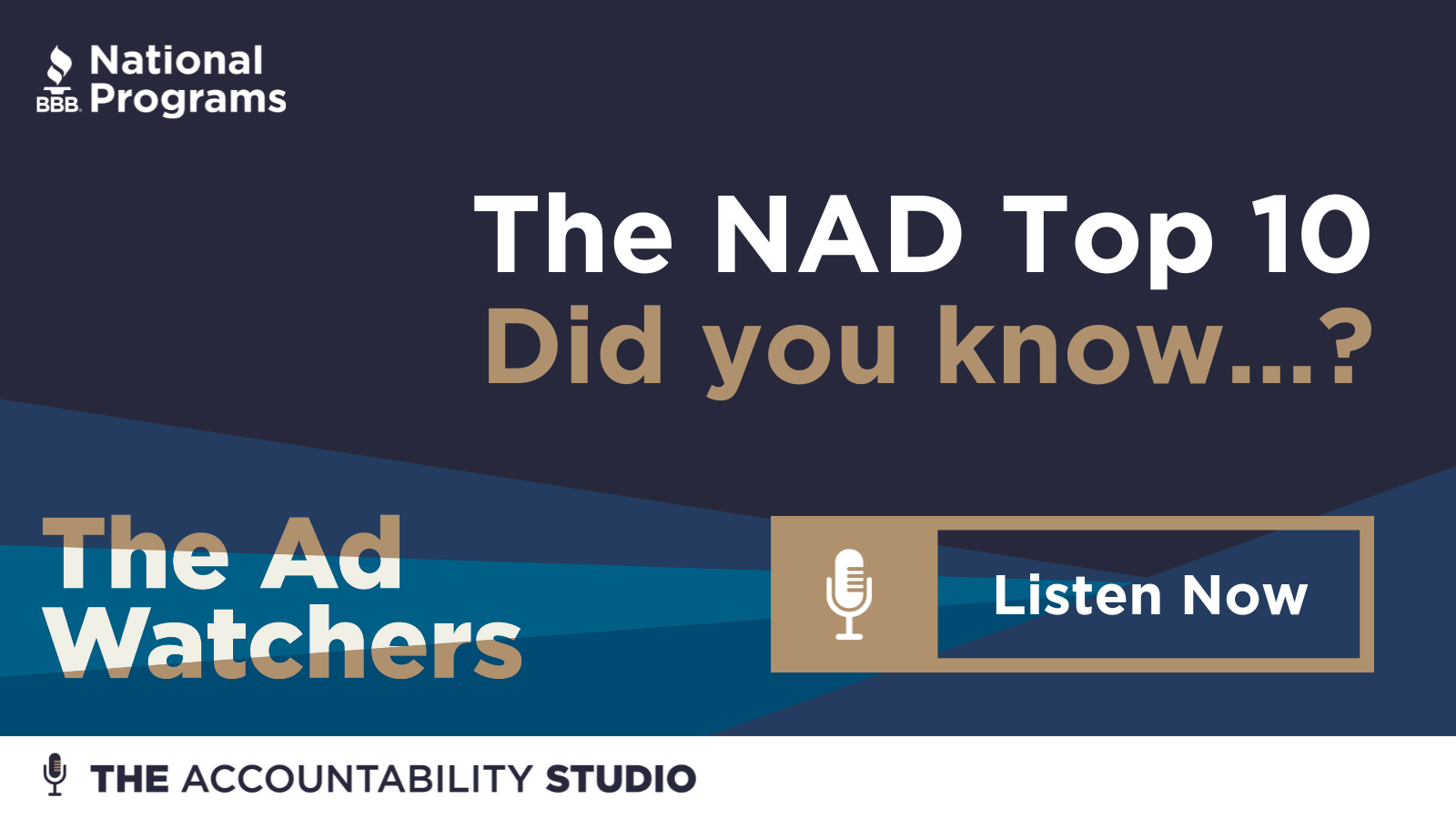 In this episode of Ad Watchers, hosts Dan and Annie take you behind the scenes of the U.S. system of self-regulation in the advertising industry and discuss some of the myths, the misconceptions, and misunderstandings advertisers have.
This episode presents the Top Ten things the National Advertising Division (NAD) wants to make sure you know about ad law and the NAD process, valuable for new and seasoned practitioners with the goal to make the self-regulatory forum user friendly, fair, and efficient and effective.
For more information about this episode, read the show notes here.