Podcast (adwatchers): Play in new window | Download (Duration: 28:02 — 25.7MB) | Embed
Subscribe: Apple Podcasts | Google Podcasts | RSS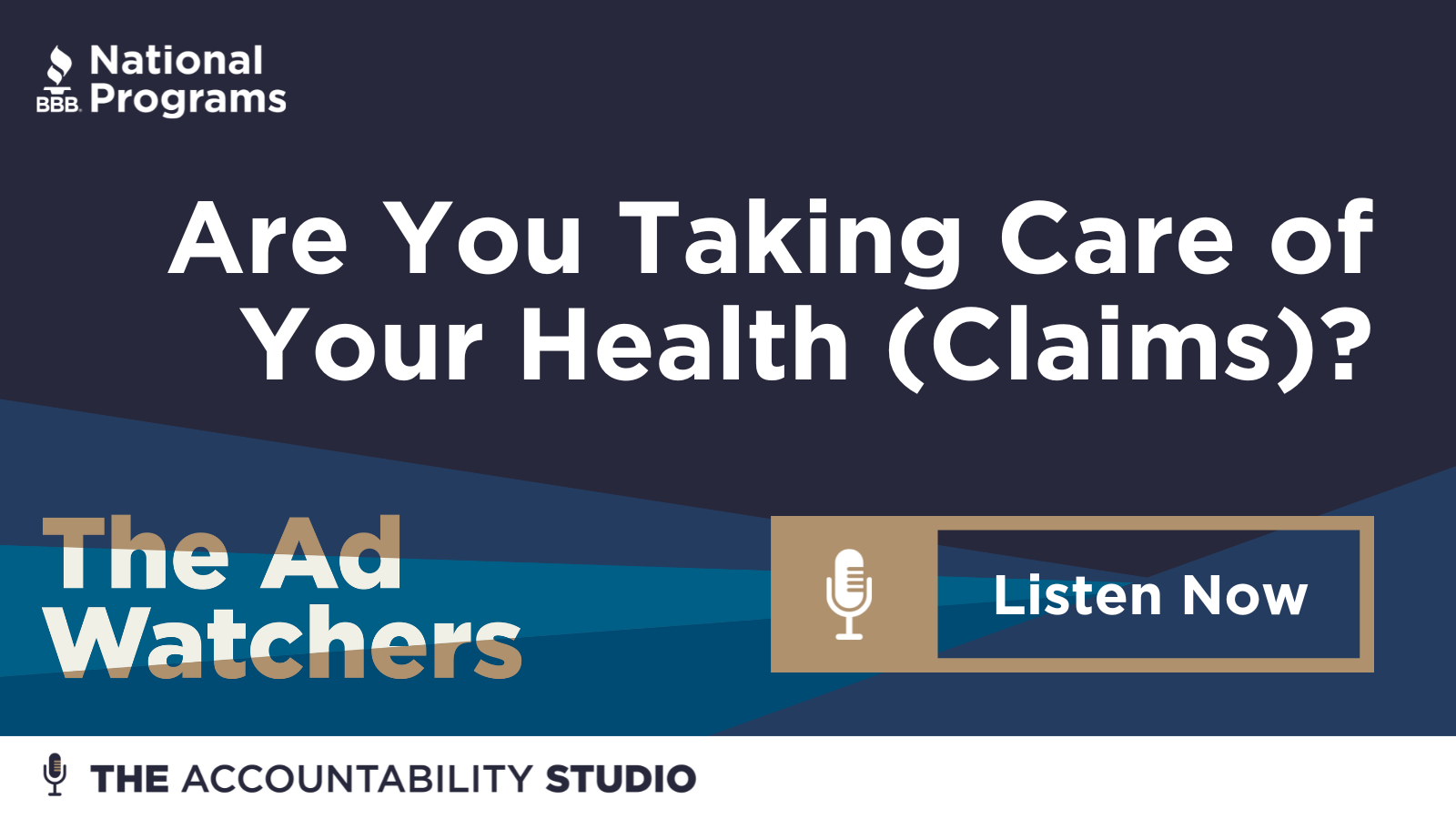 Now more than ever consumers are paying attention to their health and wellness. Research indicates that consumers see health and wellness as 'essential-spend categories.' Not surprisingly, many brands see this as an opportunity to advertise a new product or service that will help a consumer achieve better health. But consumers aren't the only ones paying attention. The Federal Trade Commission (FTC) is paying attention to the health-related claims brands are making, including the substantiation the advertiser has to back up those health claims.
In this episode of Ad Watchers, hosts Dan and Annie break down the FTC's new Health Products Compliance Guidance, which outlines how to ensure that claims about benefits and safety of health-related products are truthful, not misleading, and supported by science.
For more information about this episode, read the show notes here.