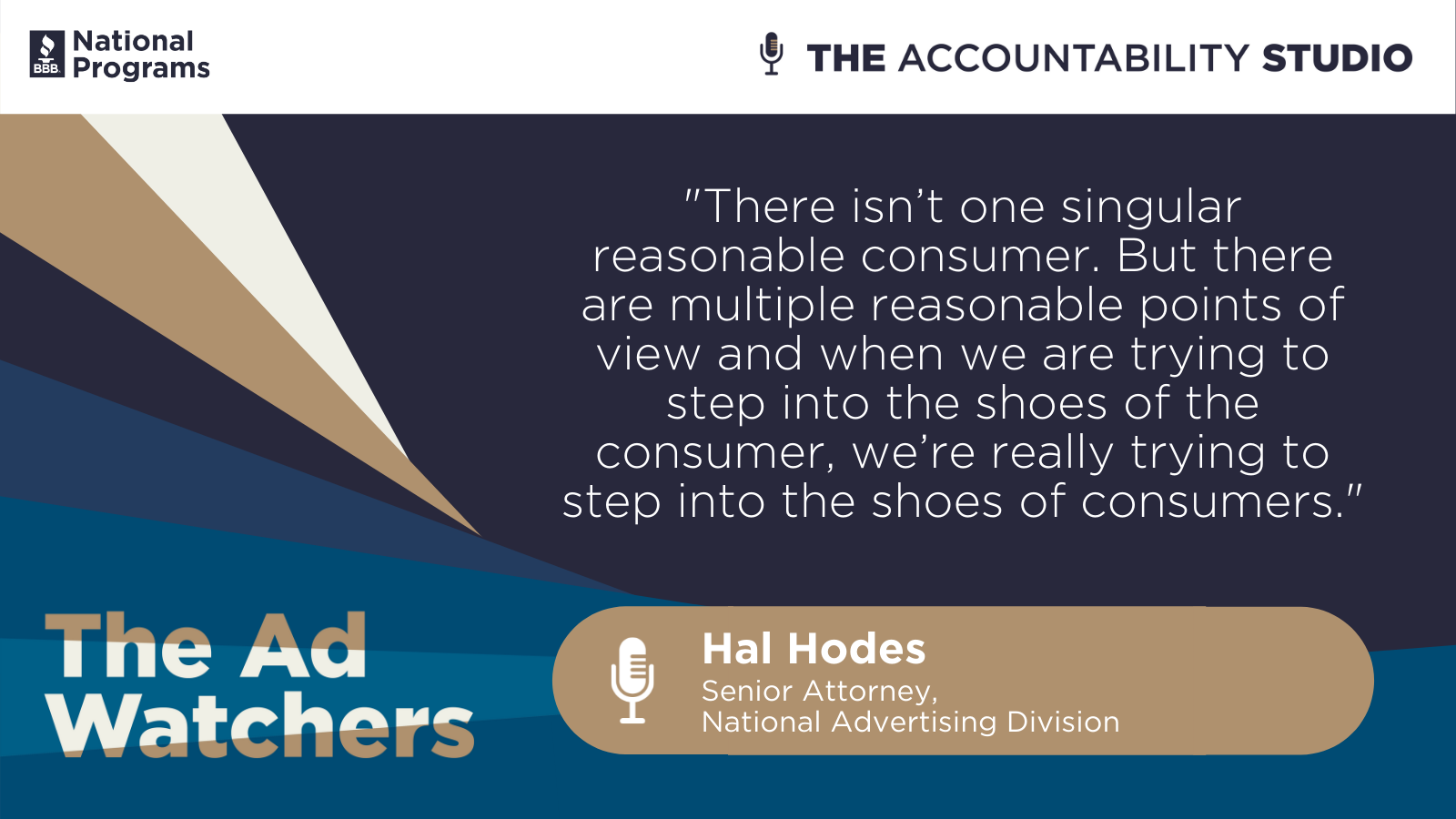 Hosts La Toya Sutton and Hal Hodes discuss the various types of messages conveyed through ads. During this conversation, Professor Margaret C. Campbell of the University of California Riverside joins them to share insights into how consumers take in and understand advertisements. 
As La Toya shares, "advertisers are required to have a reasonable basis for all messages that are conveyed in their advertising." This requirement is noted in the Federal Trade Commission's 1983 Policy statement on deception and cited in numerous National Advertising Division (NAD) cases.
As the conversation continues, they walk through the steps they take at the NAD when they are deciding what messages are reasonably conveyed.
Continue reading Episode Show Notes: How Do We Step into the Shoes of the Consumer? →