Podcast (adwatchers): Play in new window | Download (Duration: 19:27 — 17.8MB) | Embed
Subscribe: Apple Podcasts | Google Podcasts | RSS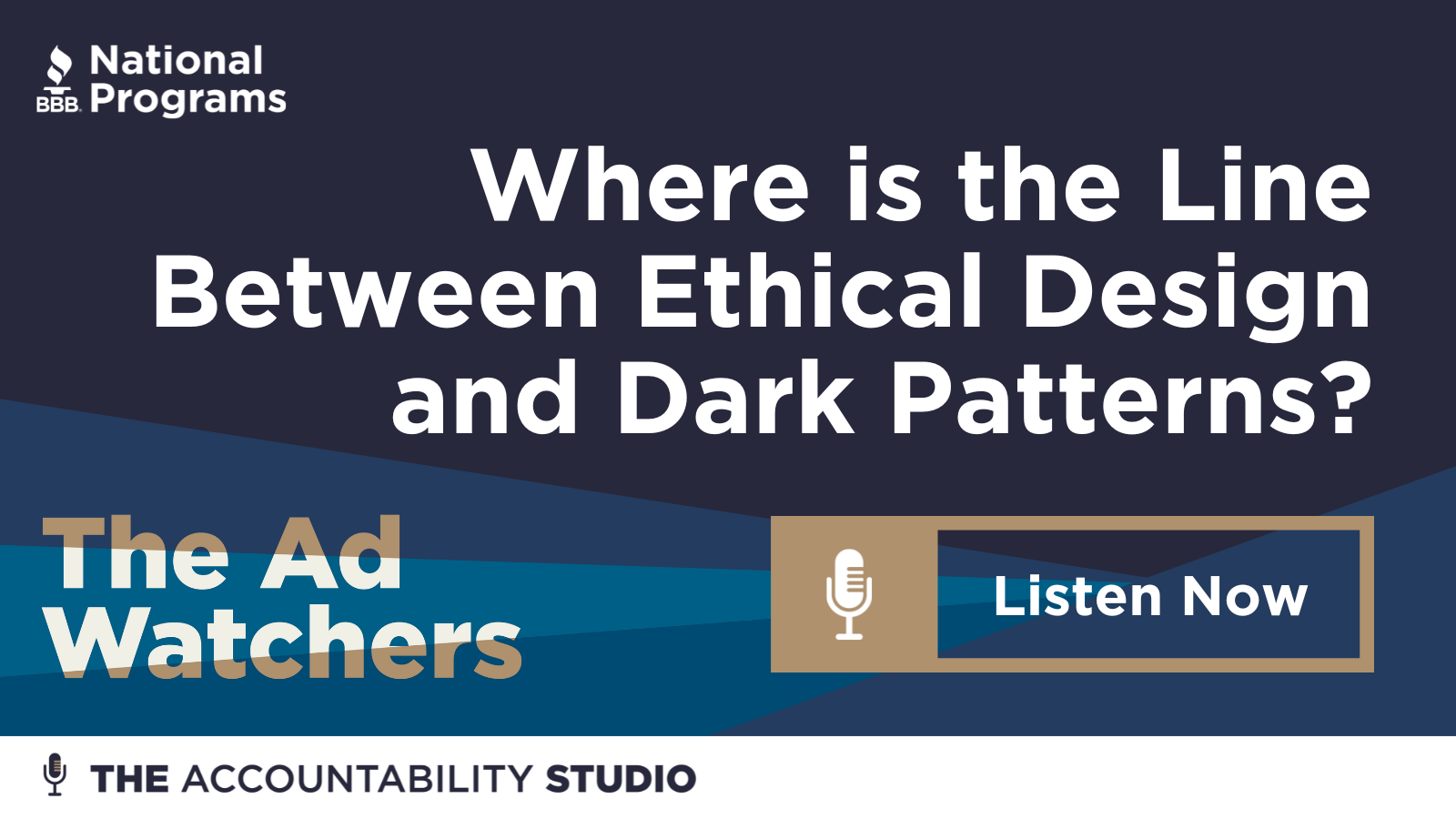 Think about the times you felt tricked or frustrated by a membership or subscription that had a seamless signup process but was later difficult to cancel. Something that should be simple and transparent can be complicated, intentionally or unintentionally, in ways that impair consumer choice. These are examples of dark patterns. Unfortunately, dark patterns are becoming increasingly common as companies look for ways to boost profits. While some may seem harmless, others can have serious consequences for users. 
Where is the line between ethical, persuasive design and dark patterns? In this episode of Ad Watchers, hosts Eric and Annie are joined by guest Deputy Director of the National Advertising Division, Katherine Armstrong to answer that question. Together, these three explore dark patterns and the FTC's recent report on the topic, provide some real examples from NAD cases, and deliver commentary on the FTC's response to the proliferation of these dark patterns. Listen now to understand the most common dark pattern tactics and how you can avoid them while still producing compelling, persuasive advertising.   
For more information about this episode, read the show notes here.