Podcast: Play in new window | Download (Duration: 11:31 — 26.4MB) | Embed
Subscribe: Google Podcasts | RSS | More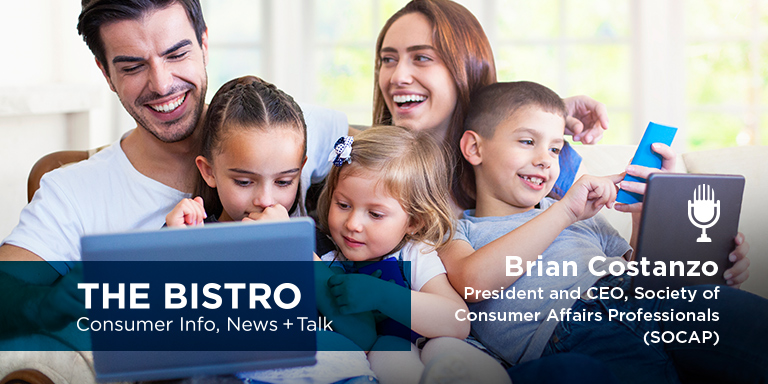 Digital channels have completely changed the way consumers communicate and get information on products and services. Society of Consumer Affairs Professionals (SOCAP) President and CEO, Brian Costanzo joins us to discuss the impact that digital has on the customer experience.
We'd Love To Hear From You! 
Please take our survey to provide us with your feedback.