Podcast: Play in new window | Download (Duration: 12:05 — 27.6MB) | Embed
Subscribe: Google Podcasts | RSS | More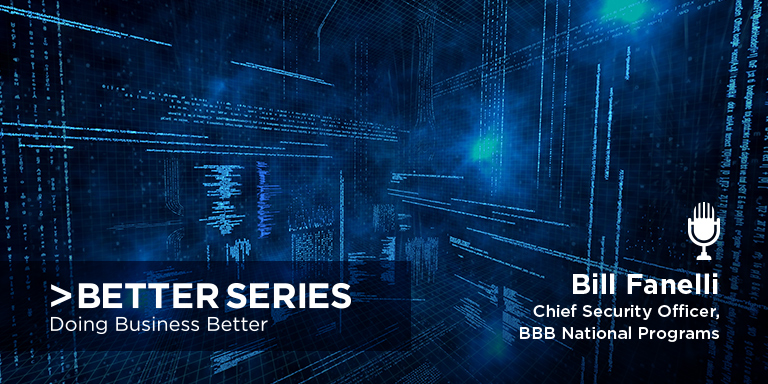 BBB National Programs Chief Security Officer, Bill Fanelli joins us for a two-part series to discuss the state of cybersecurity. Bill's new research provides eye-opening insights for the small business owner. After you listen, take a closer look at the State of Cybersecurity Report details.
We'd Love To Hear From You!
Please take our survey to provide us with your feedback.