Podcast (privacyabbreviated): Play in new window | Download (Duration: 27:47 — 25.4MB) | Embed
Subscribe: Apple Podcasts | Google Podcasts | RSS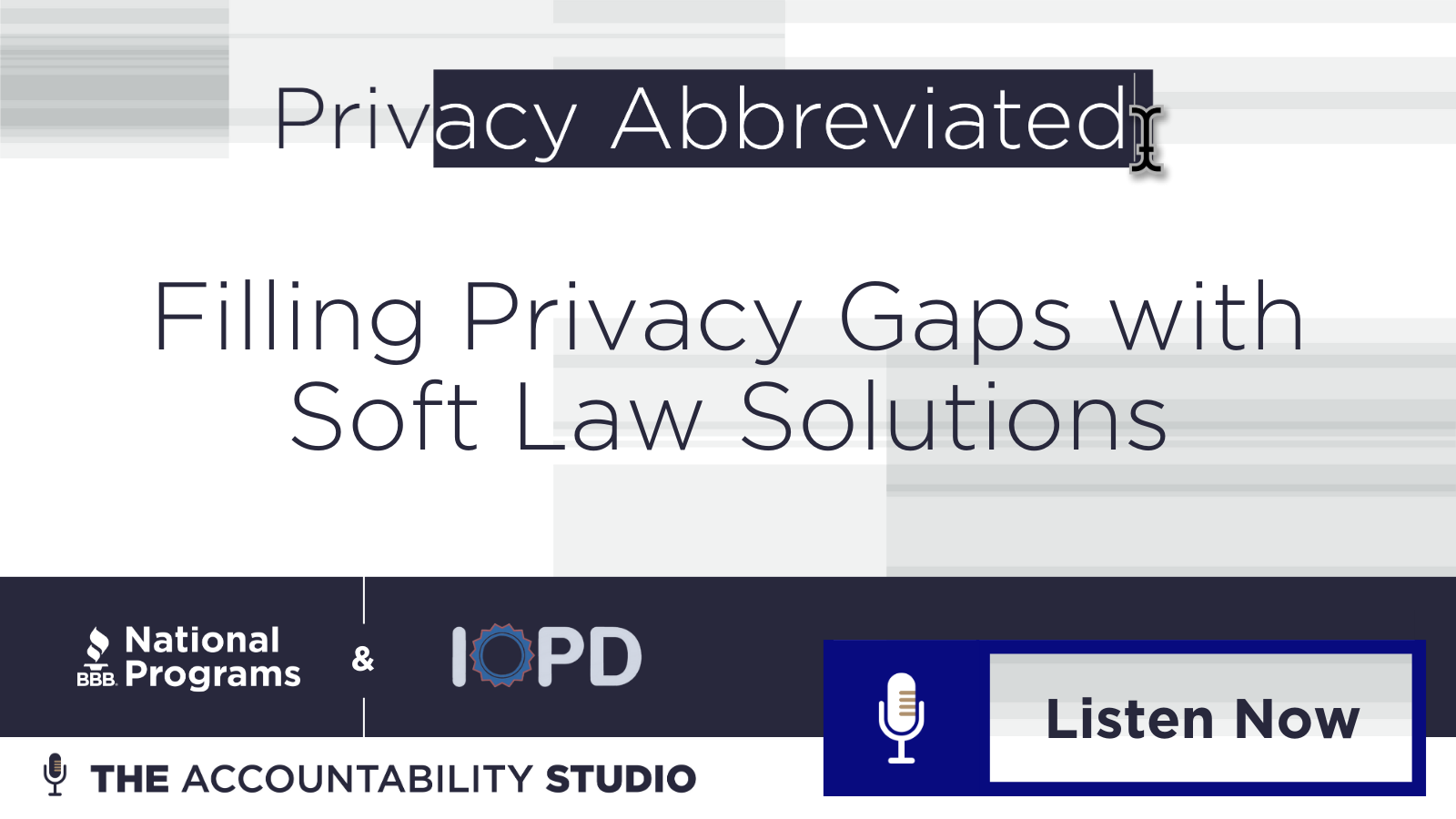 Emerging technology is innovative, creative, and fun, but it moves faster than the development of the privacy regulations, laws, and formal guidelines that will eventually govern it. In the absence of a comprehensive federal privacy law, companies experimenting and innovating are looking for guidance. Soft law standards and rules of the road can fill the legally binding hard law gaps that exist for emerging tech. 
In this episode of Privacy Abbreviated, our hosts are joined by the Future of Privacy Forum's Jameson Spivack to discuss how industry-developed standards and best practices can guide policymaking allowing hard law to adopt the lessons learned from soft law. 
For more information about this episode, read the show notes here.