Podcast: Play in new window | Download (Duration: 39:33 — 90.5MB) | Embed
Subscribe: Google Podcasts | RSS | More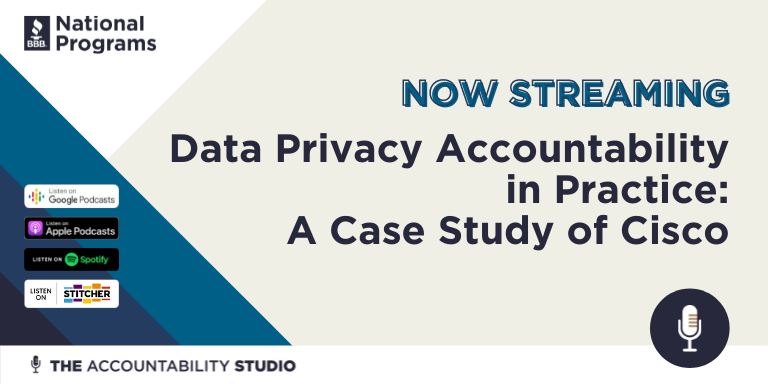 In this episode of The Accountability Studio, host Cobun Zweifel-Keegan is joined by two industry professionals for a deep-dive into one company's innovative approach to data privacy, accountability, and trust. Listen in to hear Josh Harris, BBB National Programs' Director of Global Privacy Initiatives, and Harvey Jang, Vice President and Chief Privacy Officer at Cisco discuss how Cisco developed its privacy program and how he and his team made privacy a business imperative for the company.
For more information about this episode, read the show notes here. 
Love what you've heard? Tell us how we can deliver you more great conversations. Share your insights and suggestions for future episodes.