Podcast (adwatchers): Play in new window | Download (Duration: 42:10 — 38.6MB) | Embed
Subscribe: Apple Podcasts | Google Podcasts | RSS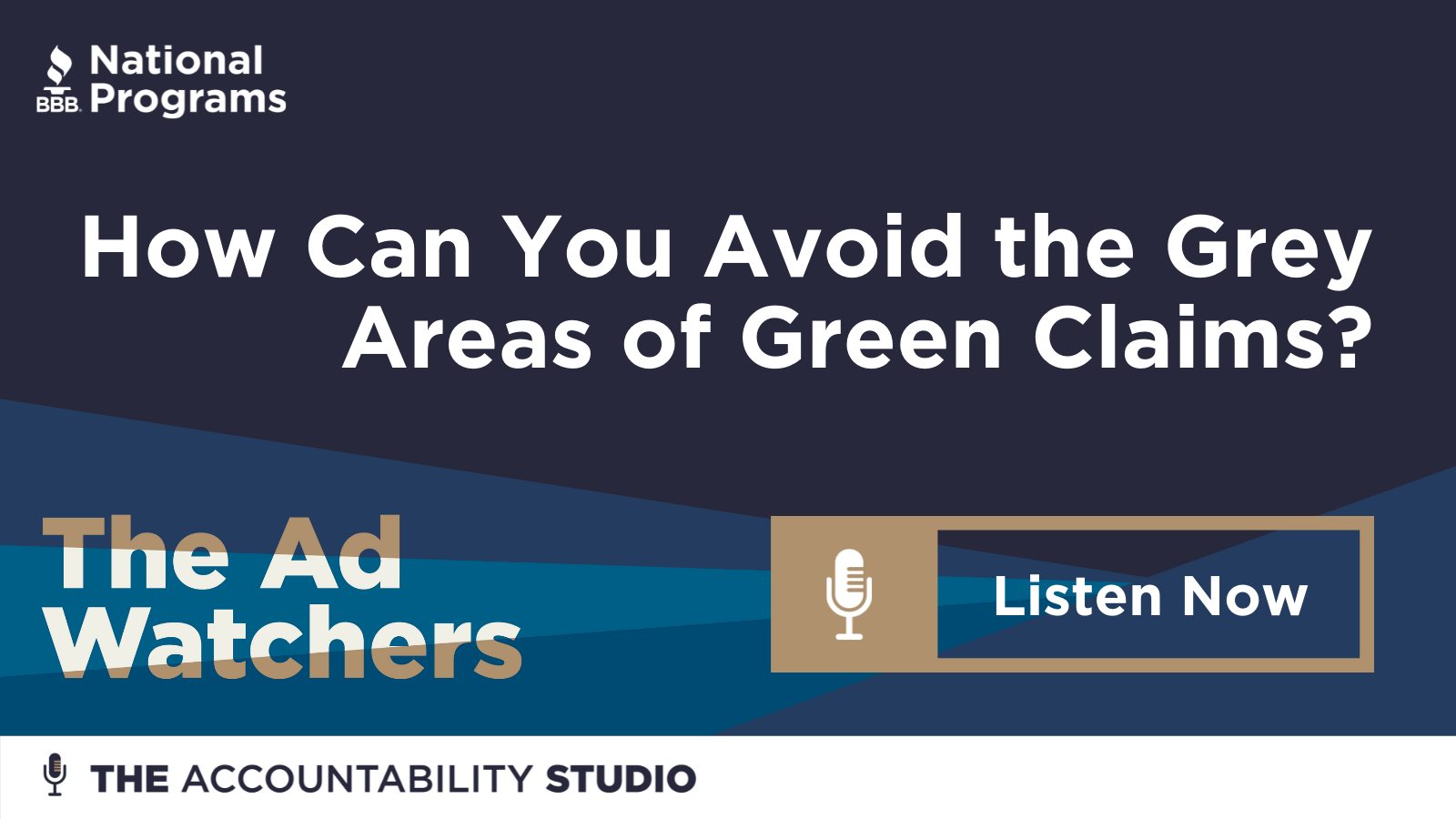 As consumers are increasingly focused on the impact of their purchasing decisions, companies are looking to convey information on the environmental attributes of their products, services, and sustainability performance.
In the season two premiere of Ad Watchers, La Toya Sutton and her new co-host, Eric Unis, walk listeners through environmental benefit claims, or "green claims," to help advertisers and practitioners think about the questions they should ask when advertising in this arena. Listen in to hear the four critical questions that companies should ask themselves when developing advertising that incorporates any type of environmental marketing claims.
For more information about this episode, read the show notes here.
Love what you've heard? Tell us how we can deliver you more great conversations. Share your insights and suggestions for future episodes.