Podcast: Play in new window | Download (Duration: 12:27 — 28.5MB) | Embed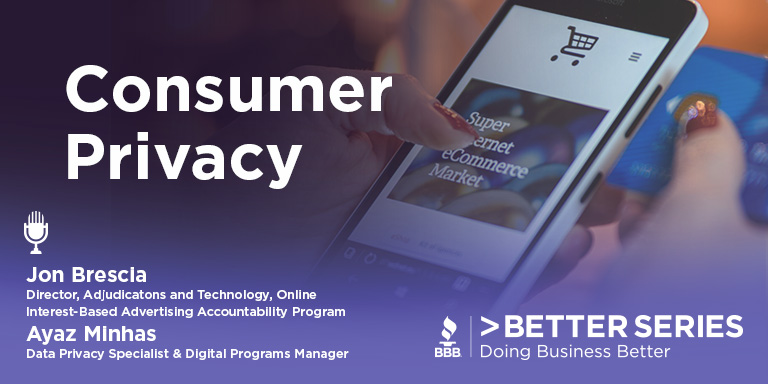 We have been discussing retail on our Better Series podcast, and now, we're approaching the time a year of "no mercy" on the wealth of ads reminding us to shop 'til we drop. So, it's time to recap our Online Ads That Know You episode.
Jon Brescia and Ayaz Minhas of the Digital Advertising Accountability Program joined us for a 2-part episode which helped demystify how to take control of the online ads we see. On the second episode, they provide tips on how we can own our online advertising experience. Take notes!
---
Additional Resources 
BBB National Programs Website 
Advertising Self-Regulatory Council Website 
Digital Advertising Alliance (DAA) Self- Regulatory Program Website 
Your Ad Choices Website  
BBB Institute for Marketplace Trust