Podcast (adwatchers): Play in new window | Download (Duration: 32:48 — 30.0MB) | Embed
Subscribe: Apple Podcasts | Google Podcasts | RSS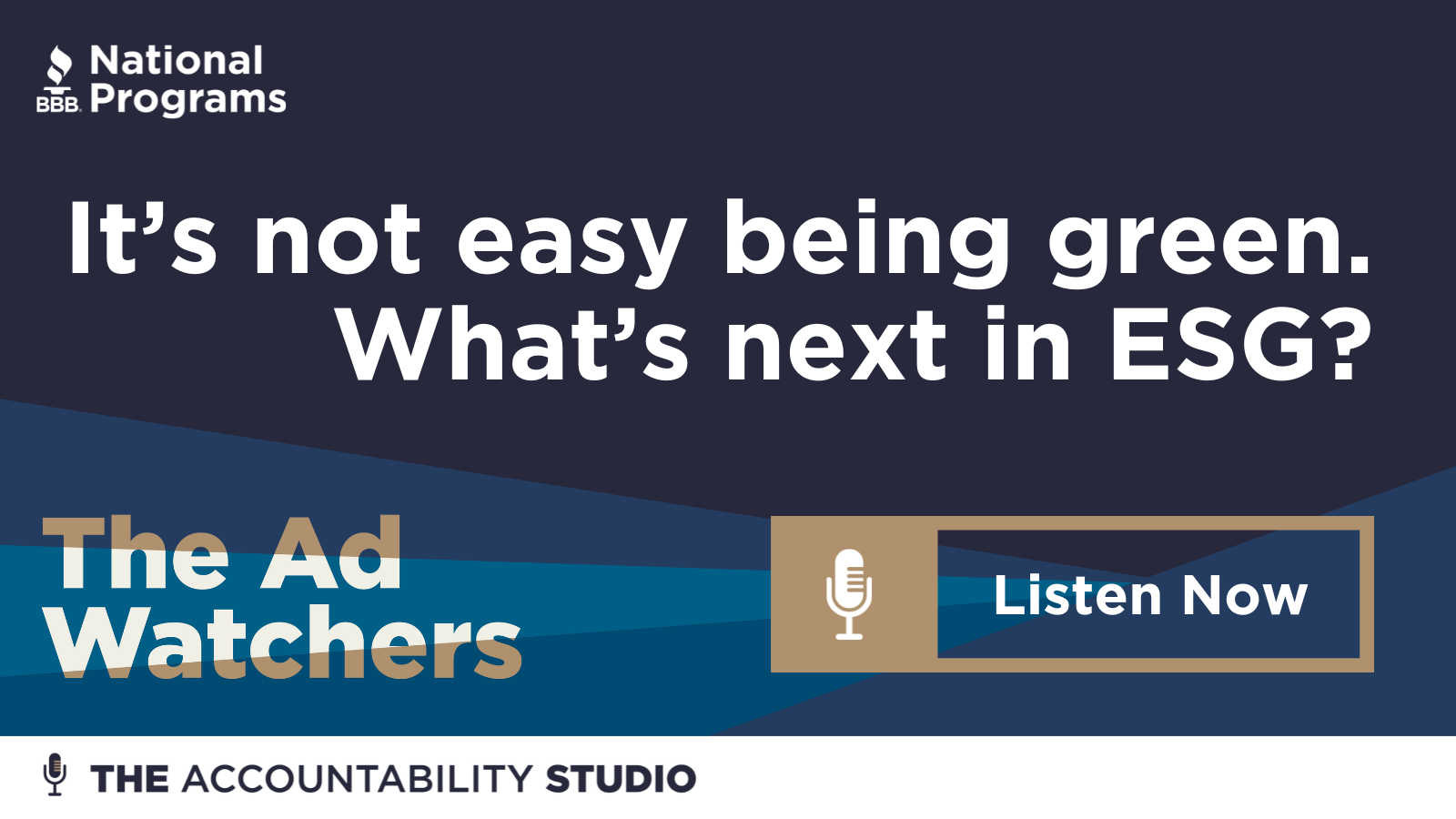 Consumers want to make responsible purchases when they can and, when it comes to helping the environment, that means selecting products that claim to do just that. But can advertisers back up what they claim? And what do advertisers need to think about to do so? Once again the Ad Watchers team tackles green marketing and environmental benefit claims, this time on the heels of the comment window for an update to the Federal Trade Commission's Green Guides. 
 In this episode of Ad Watchers, hosts Dan and Annie are joined by an Ad Watchers veteran, La Toya Sutton, now with The Clorox Company, ahead of Earth Day to discuss what's new in green claims and the in-house perspective on addressing brand claims before they hit the shelves.
For more information about this episode, read the show notes here.