Podcast (privacyabbreviated): Play in new window | Download (Duration: 27:46 — 25.4MB) | Embed
Subscribe: Apple Podcasts | Google Podcasts | RSS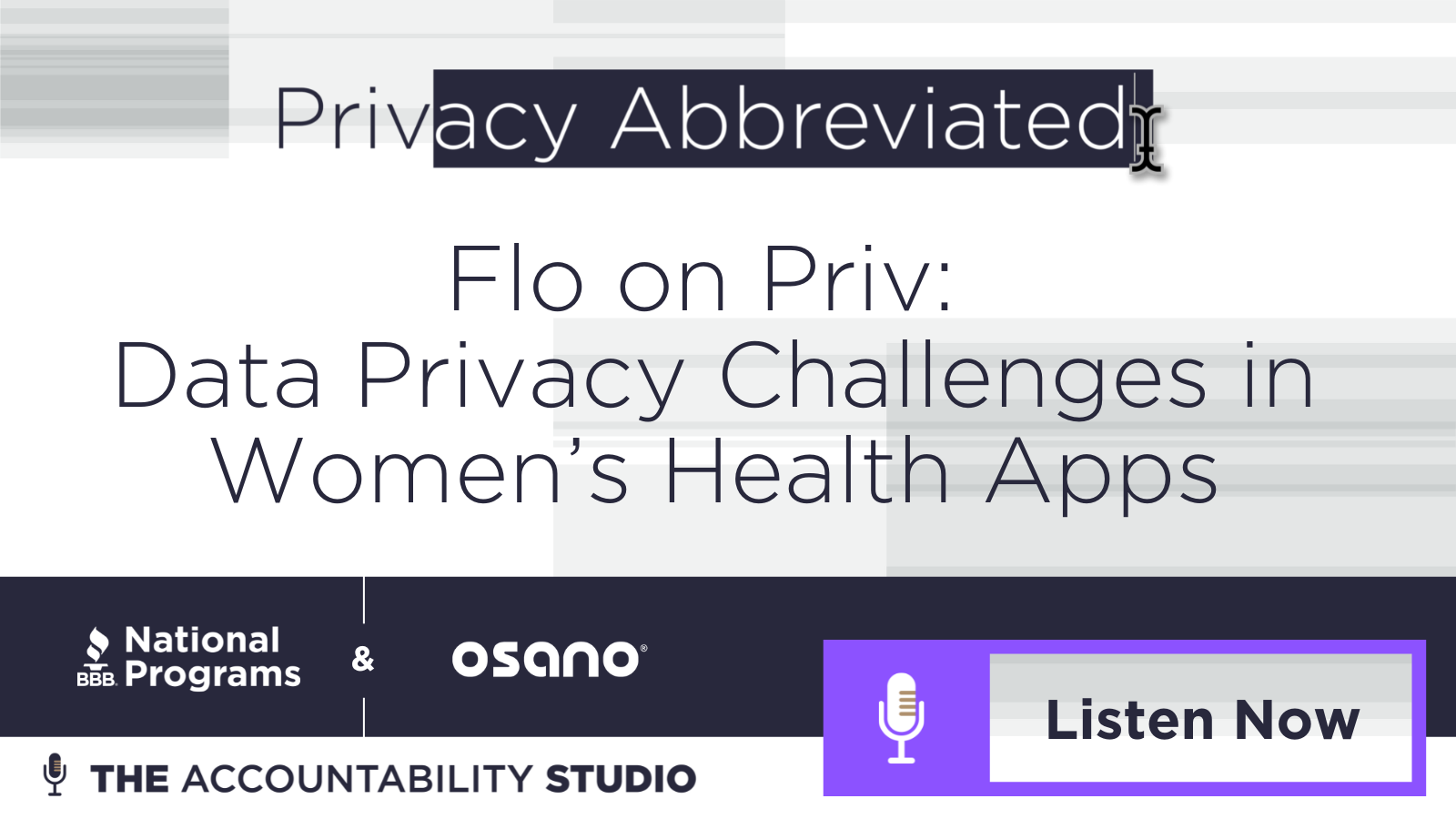 Every day, we count steps with fitness trackers, log weight and diet information into apps, and share personal health information on platforms not covered by the Health Insurance Portability and Accountability Act (HIPAA). When we do so, how is that information we input collected, safeguarded, and shared online, and who carries the burden of privacy protection?
In this week's episode of Privacy Abbreviated, host Dona Fraser and new host Arlo Gilbert are joined by Tsimafei Savitski, Chief Legal Compliance Officer, and Roman Bugaev, Chief Technology Officer of Flo, an app designed to track ovulation cycles. Due to the nature of the app, users are asked to share detailed information about their health and wellness, and Flo is well aware of this sensitivity. Listen now to hear how the Flo team is raising the bar for privacy by upholding anonymity on their platform.
For more information about this episode, read the show notes here.