Podcast (privacyabbreviated): Play in new window | Download (Duration: 33:12 — 30.4MB) | Embed
Subscribe: Apple Podcasts | Google Podcasts | RSS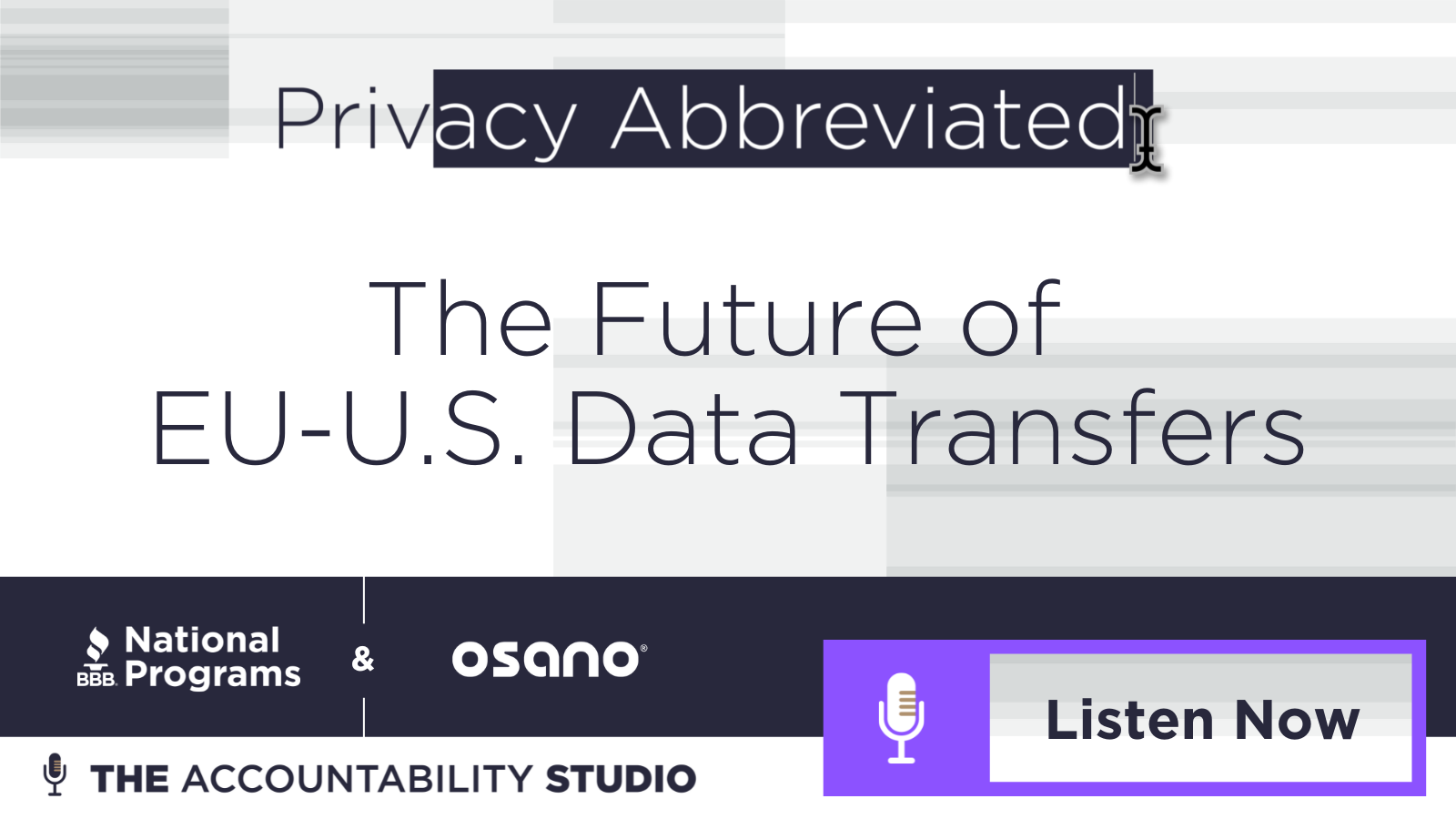 On October 7, the negotiations between the U.S. and European Commission regarding the future of the data privacy frameworks behind the Privacy Shield program were completed with the release of a Presidential Executive Order, passing the baton to the EU for the start of their adequacy process. Finally, after two years of limbo, the 5,000 businesses that rely on the EU-U.S. Privacy Shield framework got some insight into what steps the United States will take to uphold its commitment under a new EU-U.S. Data Privacy Framework.
In this episode of Privacy Abbreviated, host Catherine Dawson and guest host Rebecca Knight are joined by Cobun Zweifel-Keegan, managing director of the Washington, DC office of the International Association of Privacy Professionals (IAPP) to break down this recent executive order, what comes next, and what this all means for businesses.
For more information about this episode, read the show notes here.