Podcast (privacyabbreviated): Play in new window | Download (Duration: 32:27 — 29.7MB) | Embed
Subscribe: Apple Podcasts | Google Podcasts | RSS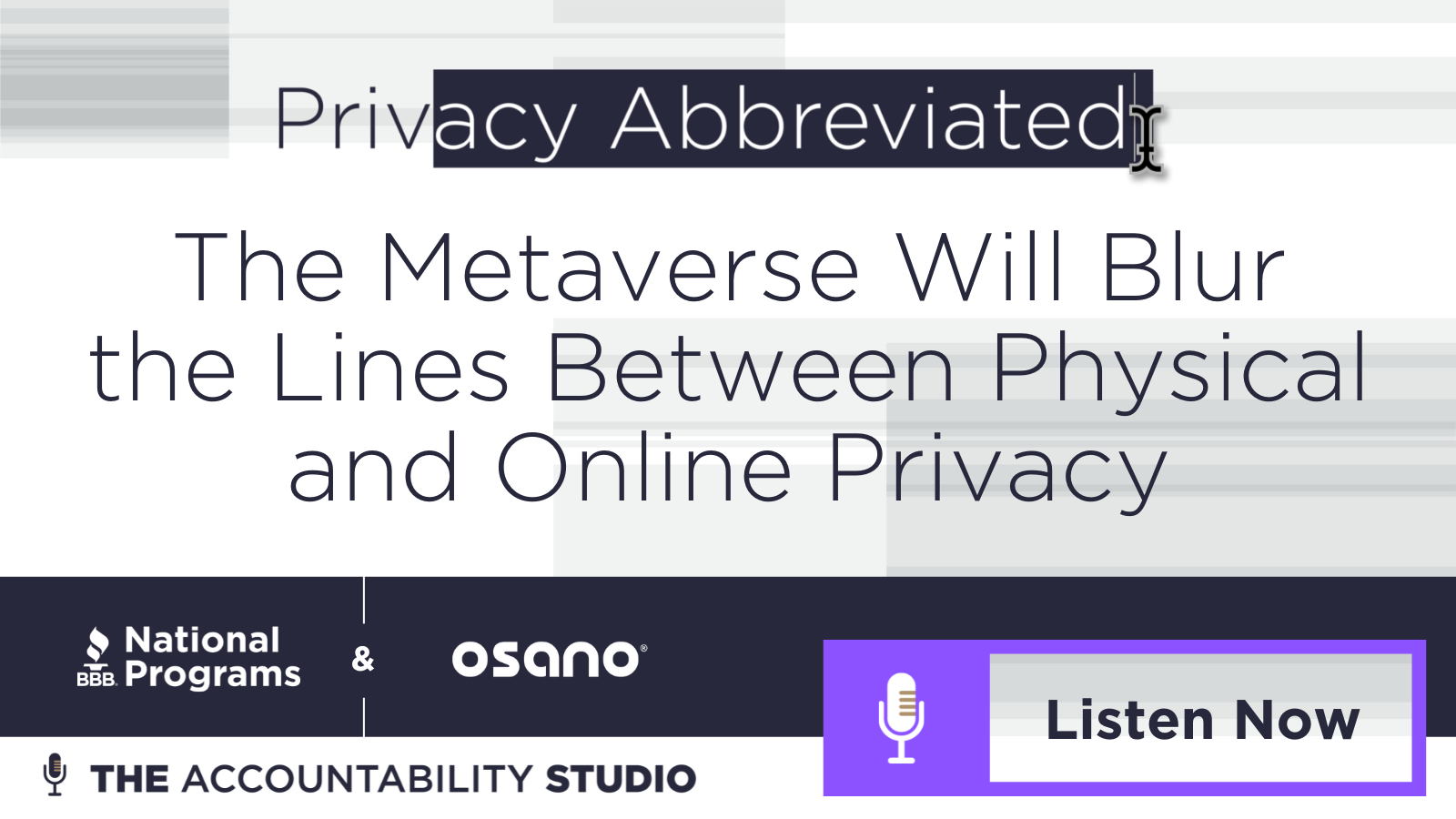 The metaverse is still a bit of a mystery. Though it will soon begin to integrate physical and virtual worlds, no one has the answers as to exactly what that merge will look like.
On this episode of Privacy Abbreviated, hosts Dona and Catherine are joined by Tracy Shapiro, a privacy expert, and partner at Wilson, Sonsini, Goodrich, & Rosati. Together, they discuss the many questions related to how virtual reality will force privacy standards to evolve in the coming years. Though no one has concrete answers yet, Tracy offers her predictions on the most likely outcomes.
Listen now to learn what to expect in the metaverse. Will you have more privacy or less?
For more information about this episode, read the show notes here.