Podcast: Play in new window | Download (Duration: 18:24 — 42.1MB) | Embed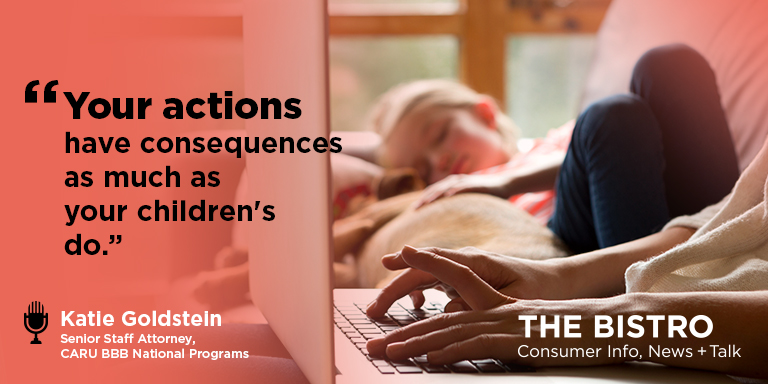 It's #InternetSafetyMonth and on this episode of The Bistro, Katie Goldstein, Senior Staff Attorney of the Children's Advertising Review Unit, shares with us a twist on internet safety for children. Learn how you as parents could be jeopardizing your children's safety online.
---
Want more insights? Read Katie's article in Parents Magazine.