Podcast (adwatchers): Play in new window | Download (Duration: 36:04 — 33.0MB) | Embed
Subscribe: Apple Podcasts | Google Podcasts | RSS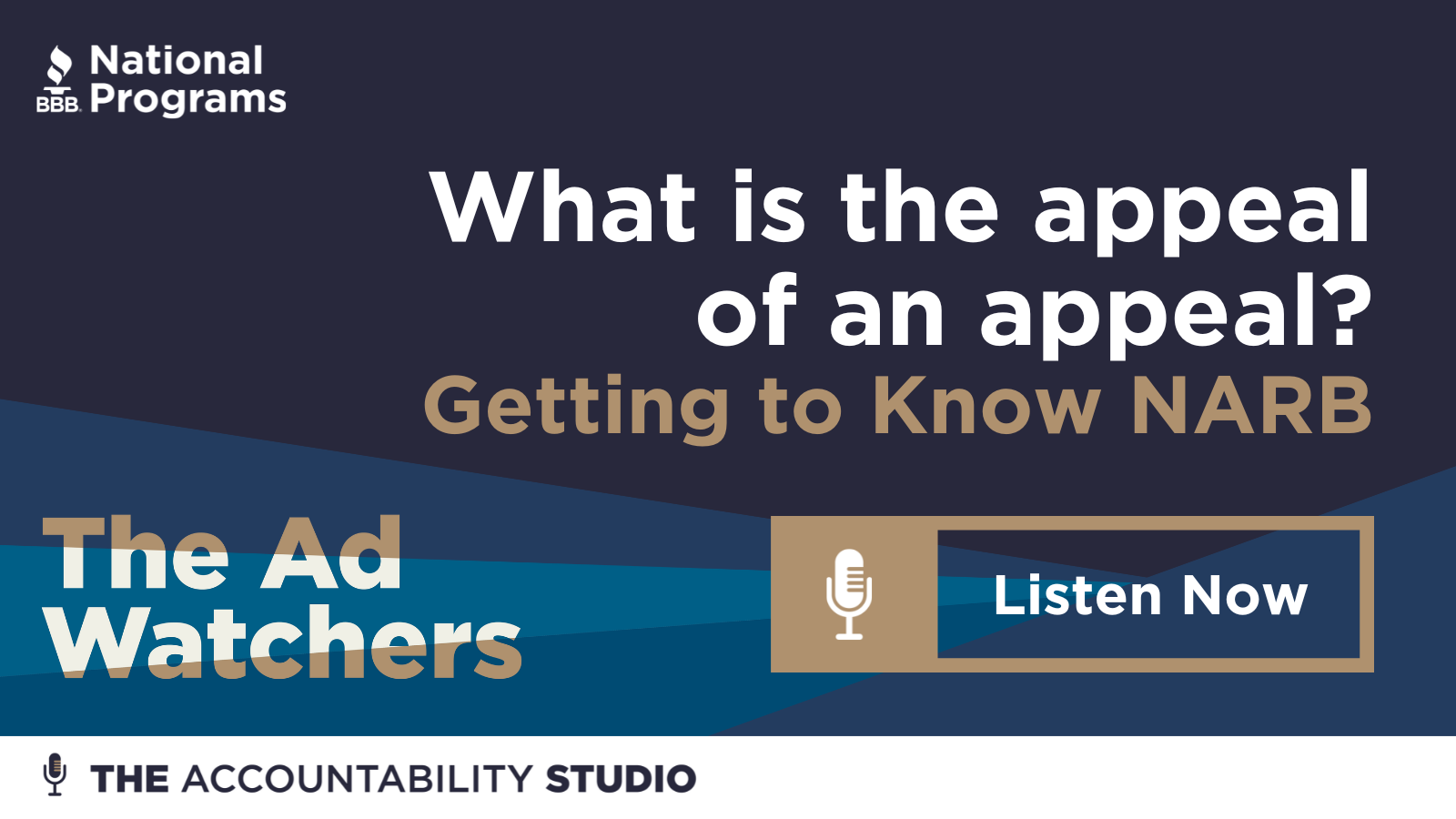 In this episode of Ad Watchers, your hosts discuss a critical link in the chain of advertising industry self regulation: the National Advertising Review Board, or NARB, the appellate body for National Advertising Division cases. 
This episode welcomes NARB Chair and Vice-Chair, Ken Plevan and Heather Hippsley, as well as NARB Manager, Saveeta Dhanai, to discuss the voluntary appeal process, an overview of the distinguished board of experienced industry professionals that hear appealed cases, and some important practices to keep in mind when taking your case to the NARB. 
For more information about this episode, read the show notes here.