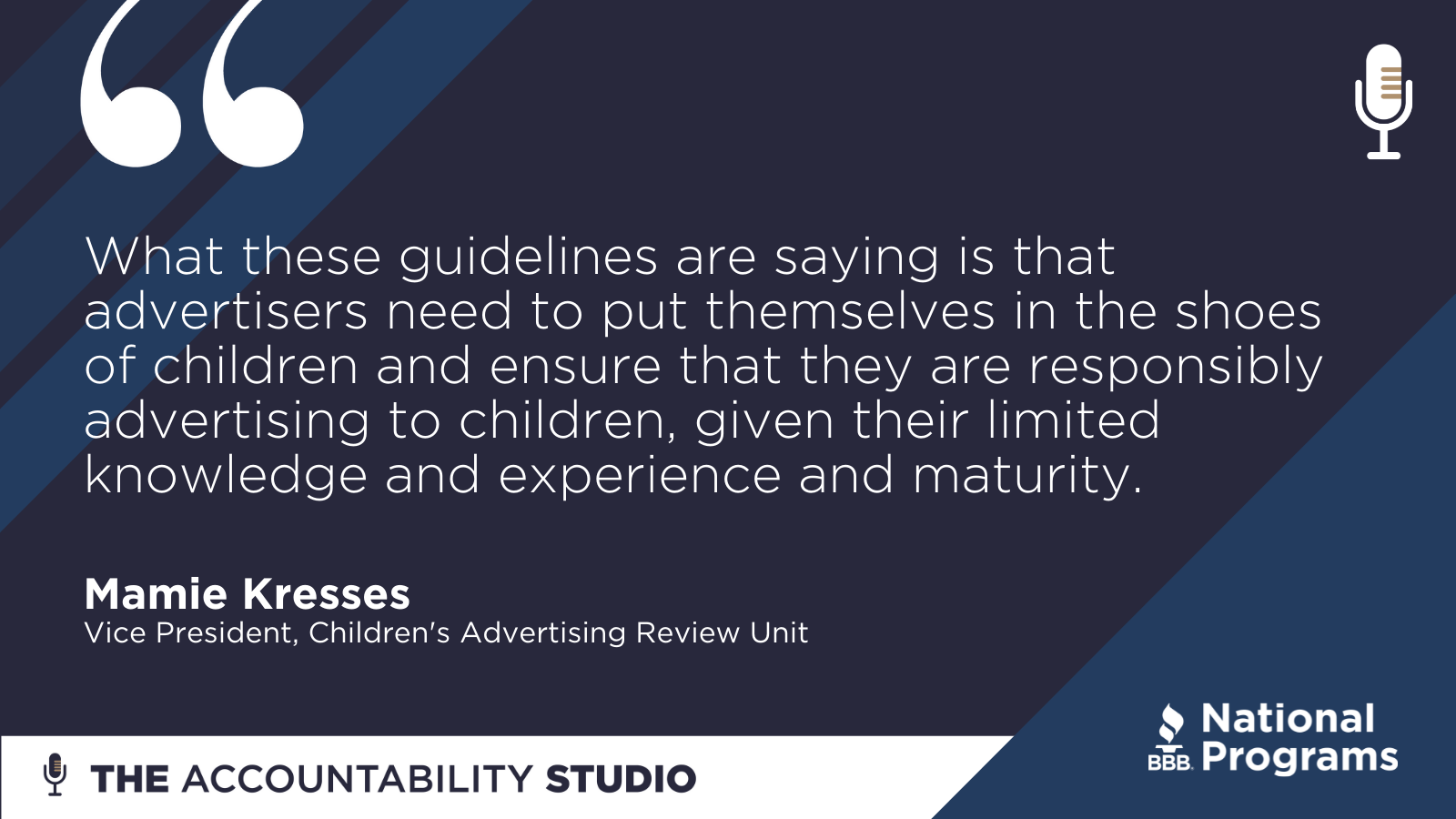 On this episode of The Accountability Studio, Executive Vice President for Policy at BBB National Programs Mary Engle facilitates an engaging conversation with Mamie Kresses, the leader of the Children's Advertising Review Unit (CARU), about recently announced revisions to the CARU Advertising Guidelines.
Mary and Mamie's conversation centered around three primary updates:
Moving beyond being television-centric to address and reflect today's digital advertising environment.  

Incorporating FTC guidance on endorsements and influencer marketing.

Requiring that advertising not portray or encourage negative stereotyping, prejudice, or discrimination.
Continue reading Episode Show Notes: What Do CARU's Revised Guidelines Mean for Advertisers? →